Discover Valsugana
Welcome to Valsugana and Lagorai, an area rich in unique experiences
You will enjoy mountain lakes, green valleys, untouched nature, cultural traditions, open-air sports and typical food.
Those who love outdoor activities, such as excursions in the mountains and mountain biking, will have the chance to experience Valsugana as a natural training ground, with a vast network of trails and high-altitude mountain huts, and a wonderful cycle path along the Brenta river.
The two large Valsugana lakes have both received the European Blue Flag award, thanks to the quality of their water and of their infrastructure. At Lake Caldonazzo you can go canoeing, sailing, windsurfing as well as water-skiing. Lake Levico, enclosed by green hills covered in woods, is perfect to relax with your family. You can spend your holiday in the great outdoors feeling completely free in one of the welcoming camping sites.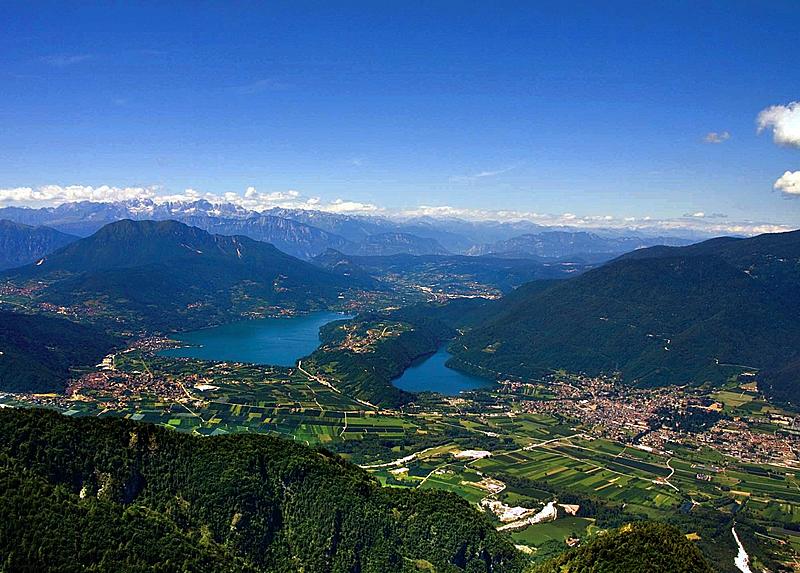 At the Valsugana spa centres your relaxation and your well-being are guaranteed. Levico Terme, together with Vetriolo, has been an elegant treatment centre since the 19th century and it still is a main Central European tourist destination with many hotels equipped with modern wellness areas. Roncegno Terme is now a centre focused mainly on natural therapies.
Moreover, you will have the chance to cover the route around Lake Levico and Lake Caldonazzo. On the last Sunday of September, the popular La 30 Trentina will take place: it is an international 30-km road race that, starting from Levico Terme and going through Caldonazzo, Calceranica al Lago and Pergine Valsugana, covers the entire route around the two lakes before going back to Levico Terme, where the arrival area of the competition is located along the shores of the lake.
In December, don't miss out on the typical Christmas Markets in the Hapsburg Park in Levico Terme and in Pergine Valsugana.
Those who love being in nature will be able to spend wonderful holidays in farmhouse inns and in one of the many renovated mountain huts in Val dei Mocheni and in the Tesino area.


Links: