Great Race of Lake Levico
Cover the route along the shores of the lake, surrounded by idyllic and untouched nature
Take part in the Great Race of Lake Levico and look at your reflection in its crystal-clear water. This wonderful lake attracts visitors from all over Europe. Thanks to its clean water, which received in the last years the Blue Flag award, it is the perfect destination to enjoy a relaxing summer holiday. The great care with which this natural beauty is preserved and protected immediately leaps to one's eye. Just look at its gentle waves sparkling between thick woods and you will feel relaxed.
The event will take place on Saturday, 6 July 2019, and offers two different options: a non-competitive walk, dedicated to everyone, and a competitive race, dedicated to those who want to challenge the stopwatch.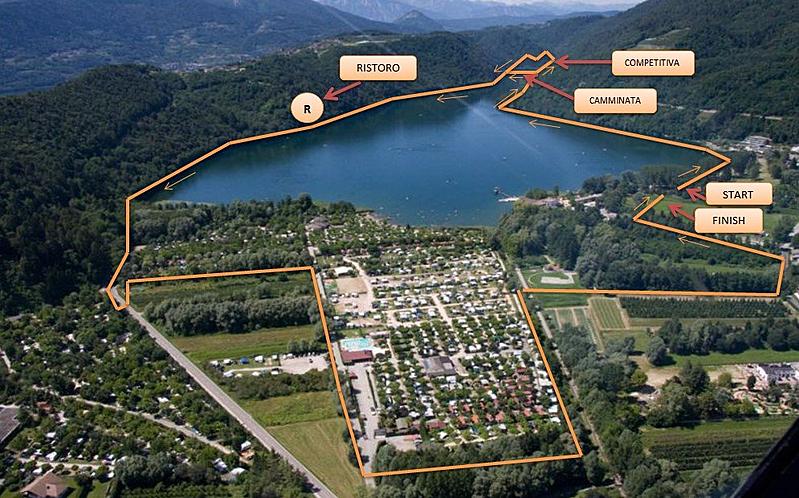 NON-COMPETITIVE WALK
Start: 6:35 pm at Parco Segantini, Levico Terme
Distance: 8.8 km
COMPETITIVE RACE
Start: 6:30 pm at Parco Segantini, Levico Terme
Information about the route
Distance: 10.5 km
Uphill height difference: 106 m
Downhill height difference: 106 m
Lowest point: 438 m
Highest point: 502 m
ROUTE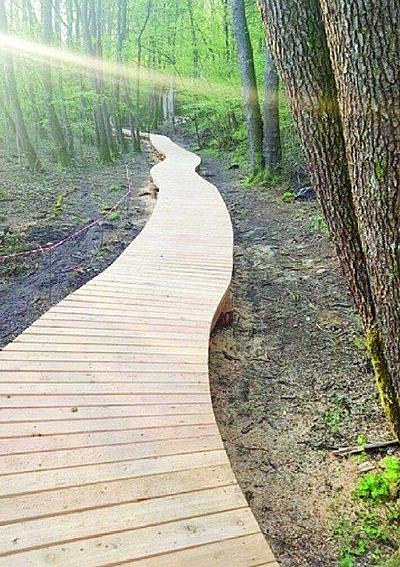 It is the best part of the event. You will meet at the wonderful Parco Segantini (see the picture), where the starting line is located on the shores of the Lake Levico. Looking towards the lake, you will turn left and after 400 m, while running along the shores, you will turn right and take the amazing Fishermen's Path until the opposite side of the lake. After leaving the lake, after 500 m you will turn left, cross a typical wooden bridge and turn left, reaching the opposite side. After one kilometre, you will reach the refreshment station. You will cover the path which runs along the lake before reaching the starting area. After crossing the new boardwalk, inaugurated few months ago (see the picture), you will reach the camping area, where you will continue for a kilometre before reaching the finish line, located in Parco Segantini.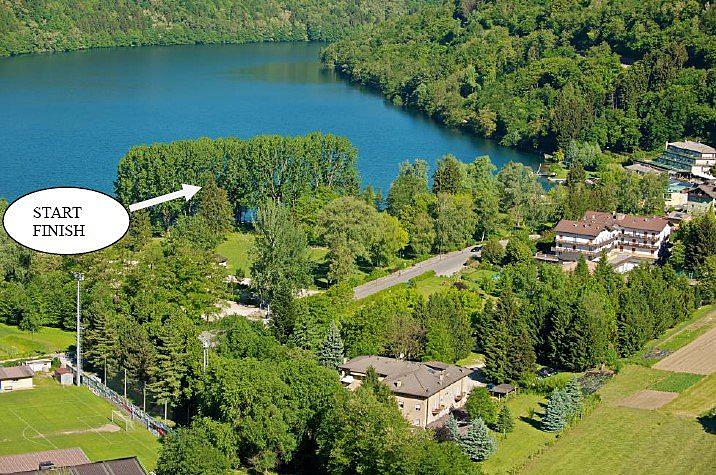 The great location of the starting area of the Great Race of Lake Levico
DISCOVER THE GREAT RACE
OF LAKE LEVICO
4th Edition
The sports association A.S.D. 'Non Solo Running' organizes in june 12th 2021 at 6:00pm the 4rd RACE OF LAKE LEVICO, a competitive running event
ASD Non Solo Running
Via Diaz 27
Levico Terme
38056 (TN)
© Copyright Latrentatrentina.com 2018. All rights reserved.
Any unauthorised copying, editing, reproduction, diffusion and/or broadcast of the contents of this website or any part thereof is strictly prohibited.
Impressum
| Powered by