La 30 Trentina and Camminata per la Vita embrace solidarity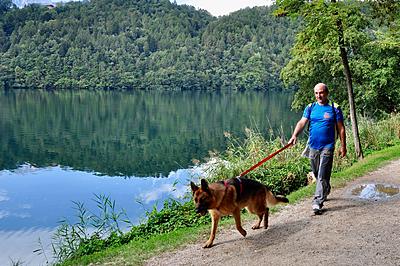 The charity walk "Camminata per la Vita", which will take place on Sunday, 27 September 2020, is a non-competitive walk dedicated to everyone without age limitations, to be completed by walking or running.
Funds raised through registration fees will be donated to support AIL (Italian association leukemia-lymphoma and myeloma) projects. It will be a great chance to have fun in a healthy way, while supporting those who are struggling against blood diseases and helping them to see a light at the end of the tunnel.
You will have the chance of following an enchanting path, surrounded by the pure beauties of Trentino. Participants will start in Pergine Valsugana at 9:00 am and will follow the last 9 km of La 30 Trentina route before arriving in the wonderful Parco Segantini, located on the shores of the lake in Levico Terme.
Links: